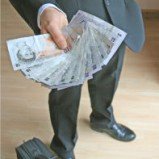 Savers with cash Isas in the failed Icesave bank have been given more time to move their money to a tax-free account elsewhere.
Originally, affected Icesavers had to move their cash into a new tax-free account by 5 April this year. They were due to be given a certificate by the Financial Services Compensation Scheme (FSCS), which administers compensation to savers with failed banks and building societies.
That certificate would ensure any Isa money moved to a qualifying account would retain its tax-free status. However, the deadline has been extended to 5 October 2009 because not all savers have received their paperwork. The next batch is expected to be sent out any day.
The certificates still state a 5 April deadline but other Isa providers have been informed of the extension by the FSCS.
If you're in this boat, you need to open a new Isa with an account that accepts transfers from Icesave customers, and include the certificate in any correspondence, or present it at a branch.
Usually, if you transfer an Isa you must inform the new provider first to ensure it instigates a formal transfer. Importantly, you must not withdraw the money from your old bank and pay it into the new one or you'll lose your tax-free allowance.
However, the FSCS paid Isa money directly into affected savers' accounts, as long as they completed the necessary forms, meaning they cannot go through the same process.
The FSCS protects savers' money up to £50,000 per person, per financial institution, as long as that provider is fully registered with the UK's Financial Services Authority.
If you need a replacement reinstatement certificate contact the FSCS on 020 7892 7300.