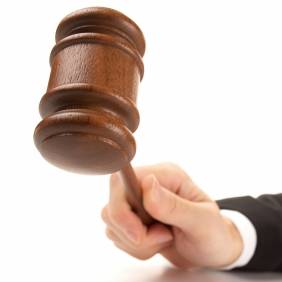 Debt write-off cases can continue to be heard in the courts after a judge decided not to suspend 52 cases at Chester County Court this week.
Some commentators had suggested any stays placed on claims could be replicated nationwide.
Judge Halbert was contemplating putting the Chester cases on hold pending a set of potential test hearings at the Commercial Court, part of the High Court, in London.
It is understood the chief reason for not ordering a suspension of claims is because the legal arguments often vary from case-to-case and it was deemed too early to place a hold.
The Judge's aim is to group similar test cases together to get decisions on the different arguments which can then be applied where relevant.
An estimated 100,000 claims are currently going through the courts where consumers are trying to get their credit agreement declared unenforceable by exploiting loopholes in Consumer Credit legislation.
Often, claims are brought because lenders have made mistakes in original documentation or cannot produce copies of agreements.
A statement released this afternoon by the Judicial Communications Office, regarding Judge Halbert's decision, says: "No general stay has been ordered.
"But it has been possible to identify a number of cases which raise common questions of law on which there is at present no decision in the higher courts.
"Consideration is therefore being given to transferring those cases to the Commercial Court to obtain a definitive ruling."
These test cases have not yet been confirmed. Judge Halbert has referred some claims to the Commercial Court but it's thought any decision on whether they'll take place is at least a month off.