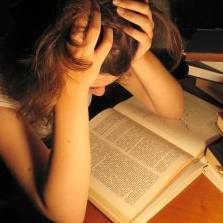 Halifax has told a student the maximum overdraft allowed in year one of studies is £1,750, though its adverts state a £3,000 limit.
Mark Dumpleton, a first-year student at the University of East Anglia, says he feels let down after the bank he's been with for 12 years refused an overdraft request last month because he was supposedly at his "limit".
See the Halifax student overdraft poll for other students' experiences.
In documents seen by MSE, a Halifax customer service manager tells Mark: "You are currently at the maximum overdraft limit available to students in their first year, which is £1,750."
However, the bank's marketing material clearly states a maximum £3,000, if you meet its credit criteria. In the letter to Mark, there is no mention his credit score was the reason for the decline.
One Halifax ad states: "Unless you've won the lottery, money will probably be in short supply while you're a student. But with our student current account you could get an interest-free overdraft of up to £3,000 giving you a pretty large safety net to fall back on."
Mark, who is completing his initial year studying accounting and finance, says: "It was a big disappointment getting through most of the first year thinking I could get the full £3,000 only then to be told I had reached the limit."
A Halifax spokesman says the letter to Mark was incorrect, adding: "I can confirm the interest-free overdraft on our student current account is for up to £3,000, even in the first year."
He says some first-year students have a £3,000 limit but would not confirm how many.
The Halifax student account is currently our top-pick student account for 2008/09 but that could change if Mark's experience is replicated elsewhere.
So we want to know whether this is an honest error or an attempt to grab custom via misleading ads. Please report any similar experiences you have.