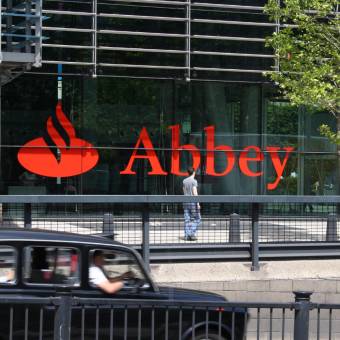 Abbey, Alliance & Leicester (A&L) and Bradford & Bingley (B&B) will all be rebranded to become known as Santander by the end of 2010.
However, this will not affect savers' protection under the Financial Services Compensation Scheme (FSCS) for now, where the first £50,000 per person, per financial institution is guaranteed were a bank to go bust.
At present, Abbey, B&B and Cahoot (which is not being rebranded) are considered as one institution under the FSCS scheme, while A&L is considered as a separate institution.
Even though Abbey, A&L and B&B will become a single bank late next year, anyone with existing savings in an A&L account will maintain their £50,000 per person protection until late 2010, seperate to the £50,000 protection afforded to the remainder of the group.
Once the rebrand is complete, it is not yet clear whether anyone with an original A&L account will continue to maintain that separate protection, as a final decision has not been made.
However, all new savings products are expected to fall under the Abbey/B&B/Cahoot licence and known as Santander products following the rebrand. It means there will then be one fewer institution in which to spread your savings.
Credit cards will be the first products to get renamed. In July and August this year Abbey Credit Cards will be re-branded Santander.
Abbey and B&B branches will be renamed during the first three months of 2010, and A&L will follow during the latter part of the year. Any of the trio's customers will eventually be able to use a Santander branch.
Spanish giant Santander insists it is "committed" to retaining the group's branch network.
It bought Abbey in 2004, while it acquired A&L and the savings arm of troubled B&B last year.