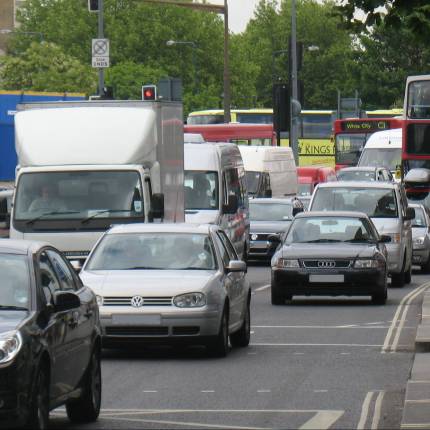 Update (Mon 1 June): As correctly predicted by Petrolprices.com in the story below, the average cost of a litre of unleaded yesterday hit the £1 mark, exactly.
The average price of petrol is expected to break the £1/litre mark this weekend, according to website Petrolprices.com.
However, you can take some simple steps to help combat rising fuel costs.
Petrolprices.com, which lists the cheapest petrol stations in your area, says 29% of filling stations already charge over £1/litre. Today, the website's figures show the average cost of a litre of unleaded petrol in the UK stands at 99.9p, but it is predicting a rise over the weekend.
The average price of diesel has already broken the £1/litre barrier, standing at a typical £1.04. The last time average petrol prices were over £1/litre was back in October 2008.
Rising oil prices and an increase in fuel tax have contributed to the increases at the pumps. Oil hit $39 (£24) a barrel in December 2008. It's now trading at around $60.
Fuel duty was increased by the government by around 2 pence per litre on 1 April this year.
If you have to use your car, van or motorbike, then breaking and accelerating gently helps slash costs. The RAC says this could cut fuel bills by 30%.
Also, keep your car light and aerodynamic. This means keeping it clutter-free, clean and removing any unnecessary additions such as a roof-rack. In addition, ensure your tyres are suitably inflated.