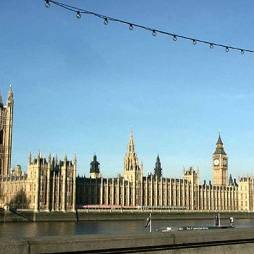 The bank charges test case restarts today in the House of Lords but a result in not expected for months.
This means more frustration for bank charge victims who want to reclaim their cash but have been denied by a hold on claims.
The banks will try to overturn the decision by the High Court and Court of Appeal that the Office of Fair Trading (OFT) can determine the fairness of charges, having already lost twice.
The OFT has already suggested it thinks charges of up to £39 a time for a bounced cheque are unfair.
Bank charge reclaiming for most has been on hold since July 2007, when the test case was announced. However, those in financial hardship can have their claim heard.
The House of Lords case is scheduled to run until Thursday but it's possible a decision won't be reached until October, as the court closes for summer.
The next stage could be to escalate the issue to the European Court of Justice (ECJ) in Luxembourg. The banks are not allowed to appeal to the ECJ if they loose the Lords hearing, but the Lords is able to refer a question to the higher court itself.
Since the start of the campaign in 2006, 5,991,740 template letters have been downloaded from the MoneySavingExpert.com website.
Martin Lewis, creator of MoneySavingExpert.com, says: "It's time this finished.
"For years, the banks have managed to keep from paying out the billions unfairly taken by appeal after appeal. It's now both common wisdom and court ruling that bank charges are governed by fairness rules. And if the Lords confirms this, there's little doubt they actually are unfair.
"So when this is over, and the banks lose again, as they're almost certain to do, the payouts need to start rolling. Yet we need to ensure they aren't just for those who are web savvy and literate.
"Millions of vulnerable people have had money wrongly taken from their accounts without permission, so the repayment should also take place without people needing to ask."
Further Reading / Key Links
Full info on how to reclaim: Bank Charges Hardship, Bank Charges Guide