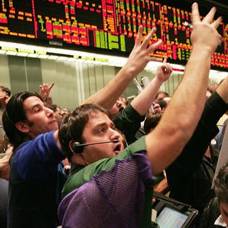 Investors who buy and sell shares via stockbroker Hoodless Brennan (HB), without receiving investment advice, must act fast to continue trading and maintain their cheap rates.
HB is in the process of transferring its non-advised, online share trading arm to another broker, TD Waterhouse (TDW).
HB was our top-pick stockbroker for non-advised trades, also known as execution-only trades. There are 45,000 investors who need to act.
Affected customers who register with TDW by 20 July will maintain their current low rates.
This deadline has been extended from the original 10 July cut-off that HB customers would have been told of.
Trading costs
HB, before it ceased such business, charged a market-leading £8 per trade, or £6.50 for frequent traders (defined as those making 30 trades every three months).
If you do not register, not only will not get the benefit of the above prices, but you won't be able to trade at all. It's not yet clear if your portfolio will be held by HB or TDW if you fail to act.
HB is withdrawing from the online share-dealing market to focus on trades where it offers advice.
How to register
Login to your HB account and select Option 1 from the online consent form to accept the terms and conditions and consent to the account transfer. That's all.
Further reading/Key links
Trade shares on the cheap: Share buying and selling
More on registration: TD Waterhouse's site