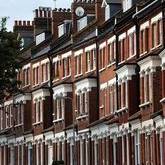 Property prices fell in England and Wales in May, but the rate of decline is easing, according to the Land Registry index.
The news paints a confusing picture for homeowners and first-time buyers as mortgage lenders Halifax and Nationwide both reported UK-wide price increases in May of up to 2.6%.
However, the pair's figures only reflect the price of homes bought by their customers, whereas the Land Registry uses a much larger sample.
The Land Registry reveals typical prices fell by 0.2% over the month. That's down from the 0.3% drop in April, which followed a 0.5% fall in March.
Property prices are down by 15.9 % over the past year. The average house price is now £152,497.
Regional variations
In London, prices fell by 1.5% in May, compared to a sharper 4.3% drop in the North East.
However, prices in Wales rose by 1.2%, while values in the North West and West Midlands increased by 1%.
Further reading
Find out how to get a free house price valuation.