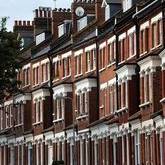 House prices rose by 2.6% last month, according to the latest Halifax House Price Index.

The news comes a week after fellow mortgage lender Nationwide reported a 1.2% increase in May property values.

However, economists caution that too much weight should not be placed on one month's figures, and prices could still fall further.

Halifax reported a 2% month-on-month increase in January, yet typical values plummeted again in February, March and April.

The average Halifax-valued property price is now £158,565, a 16.3% drop on this time last year.

Halifax housing economist Nitesh Patel says: "Historically, house prices have not moved in the same direction month-after-month even during a pronounced downturn.

"For example, prices fell by 11% nationally during 1991 and 1992, but there were five monthly price rises in this period.

"House sales remain substantially below their long-term average and market conditions are expected to remain difficult with housing activity continuing at low levels over the coming months."

The most recent Land Registry house price index showed a 0.3% drop in values in April, but its figures are a month behind both Halifax and Nationwide.