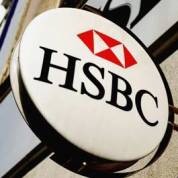 HSBC is offering to beat any standard fixed mortgage rate or standard variable rate (SVR) if you switch to it from Monday.
Be warned, though, that any seemingly-attractive rates often come with sky-high fees up to an eye-watering £4,699.
Therefore, it's crucial to compare any HSBC deal, factoring in rate and fee, to the top alternatives.
HSBC is offering a range of two, three and five-year fixed-rate deals, with fees starting at £499, under what it calls its Rate Matcher scheme.
They are open to those switching mortgage with a good credit history, who are borrowing up to £250,000, as long as that's no more than 75% of their home's value.
Low rates...
You can choose your rate, though the lower it is, the higher the fee. Two-year fixes start at 2.49%, three-year fixes at 3.49% and five-year fixes at 4.24%.
Those rates are all table-topping, according to fee-free broker London & Country (L&C).
The 2.49% starting figure is lower than any current SVR, the rate most mortgages revert to after an introductory offer. It's believed that figure has never been beaten by any fixed-rate offer without an extended redemption penalty.
... but high fees
The length of mortgage and percentage of the property value you borrow also influence the fee. The longer the deal and the higher the percentage, the more you pay.
Someone with a five-year fix at 4.34%, at 75% loan-to-value (LTV), will pay a £1,799 fee. That will cost £34,600 over the term, including the fee.
A homeowner fixing for three years at 3.89%, at 75% LTV, will pay a £799 fee, at a cost of £19,580 over the term. Exisiting HSBC customers get a £100 discount on the fee.
David Hollingworth, from L&C, says: "It's always best-practice to look at the overall value.
"Borrowers should therefore hold any Rate Matcher offer up against the best deals available on the open market to ensure they get the best deal."
Limited offer
The offer is expected to last for around two months, though you can agree a deal but delay its start for six months. However, it will end on 31 August in either two, three of five years, depending on the length.
You'll be able to calculate your fee via HSBC's fee calculator, which will appear on its website on Monday. Also check our free weekly e-mail for updates on the latest mortgage rates.
Our Cheap mortgage guide will help you find the best deals, including how to choose the right mortgage broker.