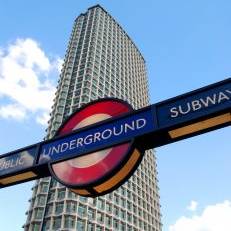 Hundreds of thousands of London travelcard holders could be entitled to compensation following last week's tube strike.
If you hold a seven-day or longer Oyster travel permit and your normal tube journey on 10 or 11 June was severely disrupted, you can apply for money back via the Transport for London (TfL) website. There are 700,000 commuters with such tickets.
TfL does not state what constitutes a severe delay and will judge refunds on a "case-by-case basis" as the strike is deemed a "separate" incident. Usually, you qualify for a refund if you're delayed by more than 15 minutes.
You'll get a voucher within 28 days of claiming, of up to £5 per day delayed, depending on your journey length. It can be used for future travel but you must apply by 10 July.
To qualify, your ticket must have been purchased from a TfL outlet, defined as an Underground station or Oyster ticket stop, often found in newsagents.
If your ticket was valid for less than seven days or you are a pay as you go customer you are not eligible for a refund. TfL says sufficient notice of industrial action was given to those passengers.
Further reading/Key links
See our reclaiming guides to get more of your cash back
How to reclaim: TfL compensation
Discuss this story: Tube refunds