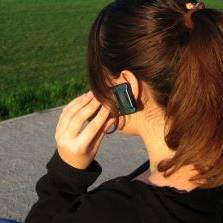 Orange has today launched a new £5 pay-monthly plan, which includes a handset, in what is believed to be the cheapest-ever standard contract mobile tariff.
The deal includes a 50-minute monthly allowance to any UK mobile, landline or your voicemail, 50 texts a month, plus a Nokia 2630 mobile.
But the catch is you must agree to a lengthy three-year contract. However, after 18 months you will be eligible for a handset upgrade which must be of equivalent specification to the Nokia 2630.
Archna Luthra, telecoms analyst at MoneySavingExpert.com, says: "This is a market leading offer from Orange but one that comes with a mighty catch.
"If a three-year contract doesn't appeal this offer is still a great negotiating tool if you're near the end of your current contract. Simply call up your provider and ask it to match or beat the deal."
Calls outside the deal's allowance cost a whopping 25p per minute and texts cost 15p, making the offer suitable for low users only. Any unused allowances do not roll over to the following month.
If you hardly send text messages and make short, infrequent calls, read our Free Text guide and get a pay-as-you-go tariff.
Orange says the new deal is available online, over the phone or instore.