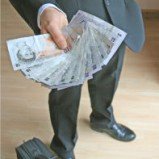 The best cash ISAs are disappearing fast, with our most recent top-pick closing today.
National Counties Building Society's Guaranteed ISA, which paid 3.26%, shut this afternoon to new business. On Monday, the rate for new customers on our previous best-buy, Barclays's 3.61% Golden ISA, fell to 2.58% after its 12-month bonus was removed.
Neither of those accounts accepted transfers from other ISAs.
In mid-May, the Natwest e-ISA, the then top account that accepted transfers, cut its rate for new customers from a maximum 3.51% to 2.5%.
Our new top-pick ISA, for both transfers and new money, is the Marks & Spencer ISA, paying 3.1%, though that includes a one percentage point bonus until April 2010.
Don't delay
Dan Plant, savings analyst at MoneySavingExpert.com, says: "We've seen a number of top-paying accounts either close or drop their rates in a short space of time.
"If you haven't used this tax year's allowance yet, and have the money, act quick in case rates drop further.
"If you've got money to save, a tax-free cash ISA should be your first port of call."
Tax-free
A cash ISA is simply a tax-free savings account. At present, you can deposit up to £3,600 in any tax year (April to April).
From October, anyone who is 50 or above, can put up to £5,100 in a cash ISA, following changes announced in April's Budget. Anyone under 50 will only get the extended limit next April.