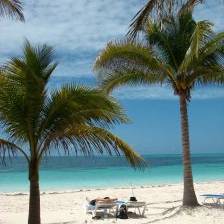 The cost of a standard adult UK passport is set to rise from £72 to £77.50 in September but you may be able to avoid the hiked price.
The cost of a child's passport will also rise by £3 to £49 at the same time.
Yet if you need to renew your essential holiday document soon, or make a name-change, do so before 3 September and you'll pay the current price.
When can I renew?
In theory, you can renew at any time. However, it's only worth doing so if your passport's set to expire within nine months. That's because a new, standard passport will last ten years plus any time left on your current passport, up to a maximum of nine months.
If, for example, you renew with six months remaining, your new passport will be valid for ten years and six months.
But if you had a year left, your new passport would only be valid for 10 years and nine months so you'd lose three months which you've paid for.
Passports will continue to be free for those born before 3 September 1929.
Further reading/Key links
Cut holiday costs: Cheap Travel Money, Cheap Flights, Cheap Hotels