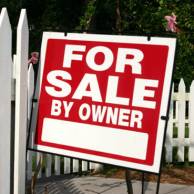 Property prices rose nominally in England and Wales during June, according to the Land Registry index.
Typical values were up 0.1%, meaning the average property price is now £153,046. Prices are down by 14% compared to this time last year.
It is the first time since Janaury 2008 the Land Registry has reported a month-on-month rise in values. However, it adds: "As themonthly increase is only 0.1%, the movement does not signal a return to solid growth, but rather flattening prices."
The latest news paints a confusing picture for homeowners and first-time buyers as mortgage lender Halifax reported a 0.5% fall for June, while fellow lender Nationwide said prices rose by an average 0.9% last month.
Lenders' figures only reflect the value of approved mortgages for their customers, whereas the Land Registry uses a much larger sample (see the Free House Price Valuation guide to help value your home).
Regional variations
In London, prices rose by 2% in June, the most pronounced rise nationwide.
However, prices in Yorkshire and The Humber fell by 1.2%, the largest regional drop.
Typical values were mostly up in the South and West Midlands, while they mainly fell in the North, East Midlands and Wales.
Further reading
Free valuation: www.moneysavingexpert.com/valuation
Latest house prices: Land Registry