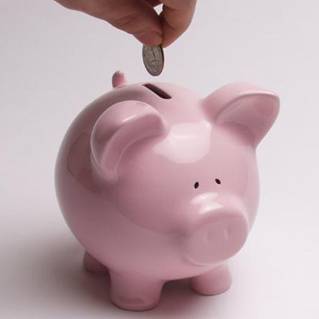 Alliance & Leicester has launched the joint-top mass market savings account that gives you penalty-free access to your cash.
The Online Saver Issue 5 account, which pays 3.15% AER before tax, includes a bonus until August 2010, which varies depending on how much you've got saved. However, everyone will still get 3.15% AER (though the rate is variable) until that date.
At a £1 balance the bonus is 2.65 percentage points (meaning the underlying rate is 0.5%). At £25,000, the bonus is 2.4% percentage points (with a 0.75% underlying rate).
The other account paying 3.15% AER before tax comes from Birmingham Midshires. The Telephone Extra account, as the name suggests, is a telephone-only account.
The headline rate includes a 2.65 percentage point bonus for a year.
Both accounts offer unlimited access with no withdrawal penalties.
Alternative accounts
Those aged 50 and above can earn a fixed 3.25% AER for a year via the Coventry Building Society 50 Plus eSave account, launched today, with no withdrawal penalties.
Ulster Bank's e-Savings Plus account pays 3.21% gross interest (including a 0.5 percentage point bonus for six months) before tax but you need at least £10,000.
If you withdraw cash, the rate for that calendar month plummets to 0.5% during the first six months, or nothing after that.
The top clean account – with no bonus and no catches – is the Intelligent Finance iSaver, paying 2.85% AER before tax.
If you're unsure which account is best for you, the Top savings accounts guide offers plenty of tips.
Savings safety
As with any UK-registered savings account, only the first £50,000 per person, per financial institution is protected if your bank goes bust.
Good time to save
Dan Plant, MoneySavingExpert.com savings analyst, says: "Even though the base rate's resolutely stuck at its lowest level ever, increasing numbers of banks are re-entering the savings battle.
"Whether you're after instant access, bonuses, clean savings or a fixed account, rates are higher than in the doldrums of spring. If you've got money to save, now's a good time to compare and pick the right account."
Further reading/Key links
Best rates: Top savings accounts
Stay safe: Savings safety guide