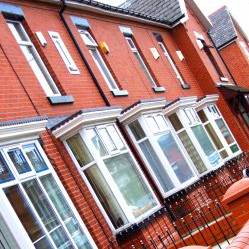 Sellers can pay £300 more for their home information pack (Hip) if they get it from an estate agent, research out today shows.
Consumer group Which? says it's often cheaper to buy via independent providers.
Hips, which detail information about the property such as its energy efficiency, are compulsory for all sellers.
Which? looked at the cost of Hips provided by a range of estate agents and independent providers on a three-bedroom freehold house and a two-bedroom leasehold flat, both in Balham, in London.
It found that Halifax Estate Agents provided the most expensive Hip at £413 for the house, while independent provider Fridays Property Lawyers offered the cheapest at £189.
Estate agent Spicerhaart topped the list of the most expensive providers for the flat, charging £516 for a Hip, nearly £300 more than Hip Save at £224.
The average cost of a Hip provided by the estate agents questioned was £368, including VAT, for the house and £395 for the flat, compared with an average of £254 and £283, respectively, for the independent Hip providers.
Save hundreds
James Daley, from Which?, says: "Don't be fooled into thinking that you have to buy a Hip from your estate agent. You could save hundreds of pounds by shopping around for the best deal."
Paul Smith, chief executive of Spicerhaart, says: "The research doesn't show the full picture. The majority of the lower cost or free Hip providers add on fees elsewhere; for example, making it a condition of purchase you use their conveyancing services.
A spokesman for Halifax Estate Agents says: "This isn't a true like-for-like comparison and fails to take account of our offering, such as the ability to defer payment until your house has sold.
"Unlike some other providers, the price of a Halifax Hip is dependent on the value of the property and therefore will vary dramatically."
Article provided by PA News and edited by MSE
Further reading/Key links
Free valuation guide: www.moneysavingexpert.com/valuation
Cheap mortgage finding: www.moneysavingexpert.com/mortgageadvice