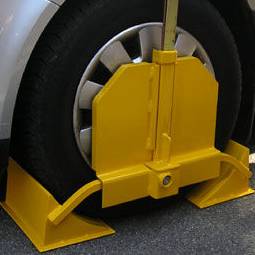 Some hospital trusts are making over a million pounds a year from sky-high parking and penalty charges, an investigation has found.
In some cases, motorists are also smacked with up to £360 in penalties for breaking so-called 'rules' set by landowners.
The probe also found many restrictions signs on private land are unclear, which means motorists may inadvertently stray over time limits and may therefore get ticketed, clamped or towed away.
Many tickets issued by parking parking firms are exorbitant and unenforceable (see the Private Parking Tickets guide).
Last month, MSE revealed one motorist was smacked with a £95 charge and subsequent court threats because he took too long spending £400 at a Homebase store.
Huge profits
The investigation by consumer lobby group Which? found Norfolk & Norwich University Hospital, Southampton University Hospitals, Sheffield Teaching Hospitals andEast Kent Hospitals all made over £1 million from parking fees.
During a random search of parking conditions in Transport for London's Zone 4 region, it found numerous unclear parking signs on private land, with penalties ranging from £100 to £360.
Parking ticket problems are not just reserved for private parking firms but also when tickets are issued by official bodies (such as councils or the police) on public roads (see the Parking Ticket Appeals guide).
The investigation found six councils (Basildon, Richmond upon Thames, Lewisham, Bromley, Shropshire and Carmarthenshire) set parking ticket targets, that Which? says is against Department for Transport (DfT) rules.
This could lead to parking wardens becoming over-zealous in issuing penalties to motorists.
Appeal success
A massive 70% of those who appeal to an independent tribunal succeed in having their ticket cancelled when issued by an official body.
And although drivers should be given a 50% discount if an appeal to a council fails and they still plan on paying the ticket, only around a third of local authorities apply this discount, from those asked during the probe.
Daniel Lawrence, MoneySavingExpert.com consumer products analyst, says: "The whole parking ticket system is a complete mess and is totally skewed against the motorist. It often only succeeds in a grab on people's cash.
"Crucially, if you've got an unfair ticket from an official body then appeal it, as you've a high chance of success.
"If you've got an unfair ticket from a private firm, in most cases, you should ignore it as it is unenforceable."
Further reading/Key links
Appeal official tickets: www.moneysavingexpert.com/parking
Private parking tickets: www.moneysavingexpert.com/privateparking