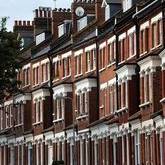 Over 24,000 families had their homes repossessed during the first half of this year, it was announced today.
The Council of Mortgage Lenders (CML) expects a massive 63% rise in repossessions this year, which highlights the full impact of the recession on households.
The news also comes just days after unemployment figures revealed the jobless total rose to a 14-year high of 2.44 million.
And last weekend, many lenders were accused by MPs of failing to help those struggling to pay their mortgage.
The CML has revealed 24,100 homes were taken by mortgage lenders during the first six months of the year because homeowners fell behind on payments (see the Mortgage Arrears guide).
This represents a 30% rise from the 18,900 properties seized by lenders during the same period last year.
There was a a slight dip in the number of repossessed properties during the three months to June, compared to the three months to March.
Some 11,400 families lost their homes in the second quarter of 2009, compared to 12,700 in the first.
The CML expects 65,000 repossessions it total this year. That would be a 63% increase from the 40,000 homes taken last year by lenders.
Arrears up
By the end of June, the number of loans in arrears by 2.5% or more of the outstanding mortgage balance totalled 205,600. That compares with 203,900 at the end of March.
Yet in June last year, the figure stood at 139,700, which highlights the huge rise.
The level of arrears of three months or more is even worse. At the end of June, the number of cases stood at 270,400, compared with 264,700 in March and 152,700 in June 2008.
Last weekend, lenders came under fire from MPs in the Treasury Committee for their "intolerable" and excessive mortgage arrears fees which sometimes run into thousands of pounds.
The committee added that lenders that sell mortgages to those with poor credit histories or to those who cannot prove their income are not showing enough leniency when borrowers fall behind on payments.
Seek help
If you've fallen behind on your mortgage payments, while it may seem gloomy, there are steps you can take to ease the pain.
Wendy Alcock, MoneySavingExpert.com money analyst, says: "Anyone who finds themselves with mortgage arrears should get help as soon as possible from one of the free non-profit debt advice agencies such as Citizens Advice or the Community Legal Advice Housing Duty Scheme.
"It's also wise to work out a budget to see where you can cut costs and save cash, and speak to your lender as soon as possible to let it know your situation.
"You may be able to sort a payment holiday or switch to an interest-only mortgage to help get back on track."
There are also three government initiatives designed to help those in trouble: the Support for mortgage interest, Homeowner mortgage support and Mortgage rescue schemes.
However, the Mortgage rescue scheme has only helped six households avoid repossession since its inception in January.
CML head of policy Jackie Bennett says: "With unemployment rising and the economy still weak, the outlook will remain challenging into 2010.
"Today's data shows lenders are committed to helping borrowers manage their way through temporary payment problems and get their mortgage back on track, avoiding possession where possible."
Further reading/Key links
Mortgage arrears help: www.moneysavingexpert.com/mortgagearrears
Cheap mortgage finding: www.moneysavingexpert.com/mortgageadvice