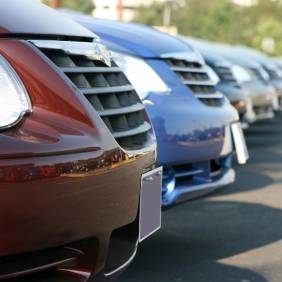 Startling research shows comprehensive motor insurance is typically much cheaper than third party, despite the fact it gives greater protection.
If truly representative, quite perversely, it means the better your insurance is, the less expensive it often becomes.
The research comes from Moneysupermarket.com which claims to have analysed 1.5 million insurance quotes.

Typical costs are:
Fully comprehensive £400
Third party fire and theft cover £560
Third-party only cover would set you back £822
Therefore, on average, fully comprehensive cover is over £420 cheaper.
However, those averages are considerably more expensive than most people should be paying.
The current record using the MoneySavingExpert.com system for fully comprehensive cover is £14 a year (see the Cheap Car Insurance guide).

While some may assume third-party cover is more expensive because those who are worse risks may disproportionately opt for it, this isn't necessarily true.
On a trial series of quotes for low risk drivers, MSE found it was common for the cheapest comprehensive cover to vastly undercut the cheapest third party price. One example was a quote of £290 for comprehensive, compared to £406 for third party.
Average cost: fully comp (FC) v third party (TP) v third party, fire and theft (TPFT)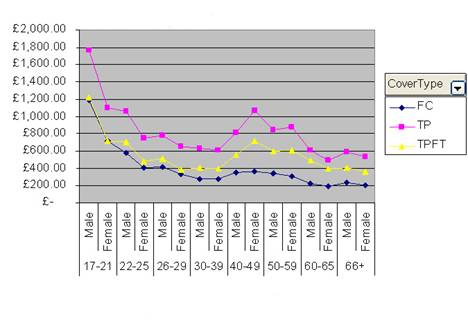 Source: moneysupemarket.com
Always check both
Anyone wanting to cut the cost of motor insurance should not automatically assume cutting corners will save you cash.
Third party will only cover the costs of damage or injury you cause to anybody else (with fire and theft, you add cover under these categories for your vehicle). With fully comprehensive insurance, you and your vehicle are also covered.
Martin Lewis, MoneySavingExpert.com creator, says: "As always, the best route to get cheap car insurance is to get as many quotes as possible from as many sources as possible. Yet there's a new rule now, if you are planning to get third party insurance because you think its cheapest, always also try and get a fully comprehensive quote as you may find that wins.

"Insurance prices are about actuarial risk and are driven by past behaviour. Some of the skew may come about because those who tend to buy third party could be a higher risk group and care less about their cars. This will push up the risk averages and thus the price."
Slash insurance costs – quick tips
Never automatically renew. It's nearly always cheaper to switch or sign-up as a new customer.


Lower your risk. Reduce the chance of claiming to make you more attractive to insurers. This includes parking off-road, adding an experienced driver to the policy and legitimately tweaking your job title.


Don't use only one comparison site. They all search different providers, so use the right combination of sites to give the widest possible coverage in the least amount of time. This can nearly double the number of competitive quotes you get, and potentially lower your price substantially.


Check for cashback. Once you've found the best deal, check whether you can also get cashback via specialist cashback websites. Never be led by the cashback, though. Always find the cheapest policy and then see if you can get cashback.
Full step by step details and links in the Cheap Car Insurance guide.
Further reading/Key links
Slash car insurance costs: www.moneysavingexpert.com/car-insurance
Cheap home insurance: www.moneysavingexpert.com/home-insurance
MSE News (30.07.09): Insurance prices rocket: keep a lid on costs