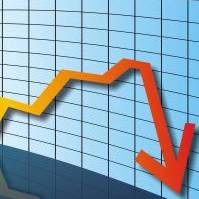 Inflation slid to its lowest level in almost five years during August, official figures showed today.
The Consumer Prices Index (CPI) fell from 1.8% to 1.6% over the month, according to the Office for National Statistics (ONS). It was last lower in November 2004.
The wider Retail Prices Index, which includes mortgage costs, edged higher to minus 1.3% from minus 1.4% in July (see the Cheap Mortgage Finding guide).
But despite the downward pressure on inflation, the overall CPI measure did not fall as far as the 1.4% forecast by most City commentators.
Many have predicted that Bank of England Governor Mervyn King will soon have to write his first letter to the Chancellor explaining why CPI has undershot the Bank's 2% inflation target by more than 1%.
The smaller-than-expected fall in the CPI was due to soaring petrol prices, with the average litre of petrol rising 1.1p to 103.8p over the month compared with a 5.5p fall 12 months earlier (see the Petrol Prices Hike MSE News story).
The price of second-hand cars also rose at its fastest ever rate for the month, against falling costs a year earlier, in a sign that Britons are tightening their belts due to the recession.
Second-hand car prices rose 2.2% over the month and are now 4.4% higher than a year ago - the highest ever annual increase since ONS records began in 1997.
Savings impact
With the cost of living falling for some, this is a boost for savers. Savings rates are lower than a year ago but are nevertheless on the rise (see the Top Savings guide).
Yet deflation means you're earning even more in real terms because, in theory, you're spending less.
Additional reporting by Guy Anker.
Further reading/Key links
Best rates: Top Savings
Mortgage rate-busting: Cheap Mortgage Finding