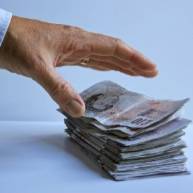 Equitable Life policyholders today welcomed a High Court ruling that means "hundreds of thousands" could become eligible for compensation after the firm's near collapse.
Two senior judges quashed the Treasury's decision to reject findings made by parliamentary ombudsman Ann Abraham that there had been regulatory failures and "injustice and maladministration".
The judgment was a victory for the Equitable Members Action Group (Emag), which represents 21,000 people who lost savings after the near-collapse in 2000 of one of the UK's largest private pension providers (see the Pension MoneySaving guide).
About a million policyholders saw up to half the value wiped off their retirement savings after Equitable admitted it could not afford to pay out bonuses it had promised.
Emag's legal challenge was given an urgent hearing because of the age of its affected members, and estimates that 15 were dying each day.
Emag director Colin Slater says: "This is a very big win for Emag. Hundreds of thousands more policyholders are now eligible for some form of compensation."
Lord Justice Carnwath and Mr Justice Gross, sitting in London, gave the Government 21 days to respond to its ruling and say what action it now proposed to take.
Govt's partial win
Government lawyers said they had won "a substantial part" of the case, including a ruling that it was for Government and Parliament to decide what were the appropriate remedies for compensating policyholders.
The court awarded Emag 60% of their legal costs, estimated at well over £300,000.
The judges refused the Treasury permission to appeal. The Government was ordered to make an interim payment of £75,000 in legal costs to Emag within 14 days.
Further reading/Key Links