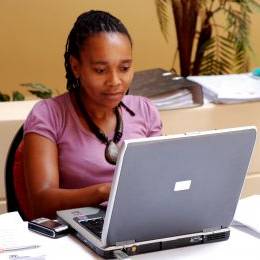 You can now get free delivery on most items bought from online shopping giant Amazon.co.uk.
The firm, from today, will allow you to ship items to a UK address, when you previously needed to spend at least £5 to avoid such fees (see the Cheap Online Shopping guide).
This applies to goods (other than gift certificates) purchased directly from Amazon.co.uk, from Indigostarfish.com (Amazon's 'preferred merchant') or sold by a third party on the Amazon marketplace marked as 'Fulfilled by Amazon'.
Free delivery orders, under the 'Super Saver Delivery' option on its website, will take three to five working days to arrive.
If you need a product shipped quickly or buy an item ineligible for free delivery, such as from a third party seller without the necessary mark, the cost varies depending on the goods purchased.
Prior to today, you'd often have to buy a cheap filler item to hit the £5 threshold but this won't be necessary now.
How it works
Step 1. Choose your item(s) and place it (or them) in your shopping basket.
Step 2. Proceed to the checkout.
Step 3. Select 'Super Saver Delivery' which is unlikely to be the default option.
Step 4. Select 'Group my items into as few deliveries as possible'.
Step 5. Pay and place order.
Are there any catches?
Other than having to buy an eligible item, be aware of the following:
Only orders with all items delivered together qualify for free delivery.
You will be charged a fee if your order includes any ineligible items, even if some qualify for free delivery.
Amazon says combining orders, changing delivery address, speed or preference "might affect eligibility" for free delivery.
While the price cut is now Amazon policy it says it "reserves the right to change or discontinue this at any time".
Check it applies to third party sellers
Just because you're buying via Amazon.co.uk, doesn't mean you're buying from Amazon itself.

If you buy from a third party off the 'Amazon Marketplace' platform you'll pay different postage prices, which can often be more.

It's easy to check. Simply make sure the top of the item's page says 'delivered FREE in the UK with Super Saver Delivery' and you'll be safe.
Further reading/Key links