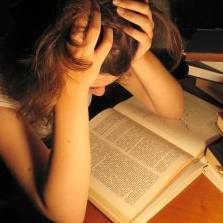 The Government has confirmed student loan rates will not rise for borrowers as a result the planned sale of the loan book.
The Department for Business, Innovation and Skills (Bis) says whichever firm buys the student loan portfolio will still be bound by Government rules on the rates levied.
There had been fears a private buyer could increase rates to bolster profits.
At present, loan rates for each academic year rise or fall roughly in line with March's Retail Prices Index inflation rate (see the Student Loans 2009/10 guide).
Prime Minister Gordon Brown announced over the weekend he planned to sell the loan book as well as numerous other Government assets totalling £16 billion to help cut the national debt.
A Bis spokeswoman says: "If sold to a private company, the rates would still be administered by the Government."
Those who took out a loan before 1998 currently pay minus 0.4% interest because the RPI has been negative for most of the year. This means their loan will shrink by £4 for every £1,000 owed, even before making repayments (see the Student MoneySaving guide).
Everyone else pays 0% after the Government invoked a loophole earlier this year to charge no interest rate (see the Government breaks student loan promise MSE News story).
Brown under fire
Liberal Democrat treasury spokesman Vince Cable branded the asset sale a "national car boot sale" and questioned whether it would achieve value for money for taxpayers.
Shadow chief secretary Philip Hammond said "selling the family silver" would do nothing to address the UK's deficit.
Treasury Chief Secretary Liam Byrne said today a portfolio of potential sales would be published in the months to come.
Further reading/Key links
Student loans MoneySaving guide: Student Loans 2009/10
Student finance guide: Student MoneySaving
Student loans tool: www.studentloanscalculator.co.uk
Student loan help: Should I pay off my student loan?