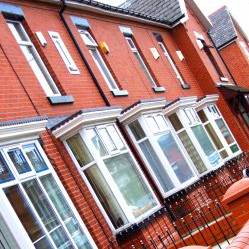 House prices rose by 1.6% during September, the third successive monthly increase, according to Halifax.
The mortgage lender says typical values are still down by 7.4% compared to this time last year, though they are up 2.8% over the previous three months. The average home now costs £163,533 (see the Free House Price Valuation guide to help value your home).
Halifax's figures contrast with the recent Land Registry index which showed a 0.1% drop in August. The official body said house prices are now flat (see the House prices down MSE News story).
Mortgage lender Nationwide reported a 0.9% rise in typical property values during September, the fifth successive rise.
The Land Registry data lags behind both lenders, yet is seen as more representative as it takes into consideration all property sales.
Nationwide and Halifax just measure their latest lending data.
Outlook for house prices
Martin Ellis, Halifax housing economist, says: "The combination of increased demand and a low level of properties available for sale has pushed up house prices in recent months.
"The marked improvement in affordability due to the reduction in both property prices and interest rates since mid 2007 has been a key factor in stimulating higher demand.
"Continuing increases in unemployment and low earnings growth are likely to constrain the rise in demand. There are also some signs that the improvement in market conditions is encouraging more people to put their properties up for sale.
"This development could loosen market conditions by alleviating the current shortage of supply and curb the pace of house price growth evident in recent months."
Further reading/Key links
Valuation loophole: Free house price valuation
Cut homeloan debt: Cheap Mortgage Finding
Latest house prices: Nationwide, Land Registry, Halifax