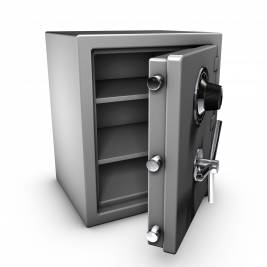 Dutch bank ING says it is in good health, following the collapse of fellow Netherlands-based DSB Bank.
Thousands of UK savers have cash with ING Direct, the firm's UK arm, but there is believed to be no link whatsoever between ING and DSB's failure (see the Safe Savings guide).
An ING spokesman says: "We are in good health and we made a profit in the second quarter of 2009."
DSB, a small bank which was 1% of ING's size, was placed into administration and taken over by the Dutch Central Bank today.
Large numbers of customers had tried to withdraw their cash last week, following concerns over the bank's risky business model.
DSB did not offer any UK-based savings accounts.
Dutch depositors with the bank will have their first €100,000 (£94,000) protected.
ING Direct savers would also get the same guarantee as the bank is not UK-registered for savings protection.
You're protected up to £50,000 per person, per financial institution if a UK-based bank went bust.
ING Direct bought the UK savings arm of failed Icelandic bank Kaupthing in October last year, rescuing thousands of savers.
Further reading/Key links
Best rates: Top Savings, Top Fixed Savings
Stay safe: Safe Savings