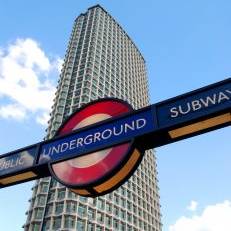 London tube fares are to rise by 3.9% in January, it was announced today.
Mayor Boris Johnson also said that bus fares in the capital will be going up by 12.7% from January (see the Cheap UK Travel guide).
Johnson says: "Nobody wants to make an announcement like this, especially when Londoners are feeling the effects of the recession."
He is asking Londoners "to accept this difficult decision" to safeguard the investment in London's future.
Typical of the increases from January are a seven-day bus pass rising from £13.80 to £16.60 and on the Tube a zone one Oyster pay-as-you-go fare going up from £1.60 to £1.80.
Johnson adds: "The mistakes of the past and the current economic climate have conspired to present us with a huge challenge."
He said he had only been persuaded of the need for fare rises after ensuring every efficiency possible – at least £5 billion in total – was being made at Transport for London.
Congestion charge up
Johnson also announced the existing £8 daily congestion charge for vehicles entering central London would rise next year to £9 for customers taking up a new automatic payment system for the charge.
It rises to £10 for those who continue to pay through existing payment channels.
Transport for London (TfL) says Johnson was still "minded" to scrap the western extension to the congestion charge zone and that he would be making a final decision next spring.
Despite the rises, 40% of bus passengers in London will continue to travel free or at a substantial concessionary rate. The Freedom Pass, the pass for those 60 and over, will still be valid all day, every day.
Further reading/Key links