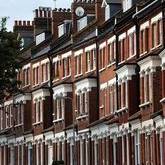 House prices rose by 0.9% during September, the fifth successive monthly increase, according to Nationwide Building Society.
The mortgage lender says typical values are now at exactly the same level as September 2008, with the average home now costing £161,816 (see the Free House Price Valuation guide to help value your home).
Nationwide's figures contrast with the recent Land Registry index which showed a 0.1% drop in August. The official body said house prices are now flat (see the House prices down MSE News story).
Mortgage lender Halifax reported a 0.8% rise in typical property values during August and is due to publish its September figures next week.
The Land Registry data lags behind both lenders, yet is seen as more representative as it takes into consideration all property sales.
Nationwide and Halifax just measure their latest lending data.
Outlook for prices
Nationwide is displaying caution. Martin Gahbauer, Nationwide's chief economist, says: "The housing market still faces considerable headwinds in the form of high unemployment, restrictive credit conditions and animpending withdrawal of the stamp duty holiday.
"Therefore, it would be surprising to see house prices continuing to increase at the very strong rate seen in recent months."
Further reading/Key links
Valuation loophole: Free house price valuation
Cut homeloan debt: Cheap Mortgage Finding
Latest house prices: Nationwide, Land Registry, Halifax