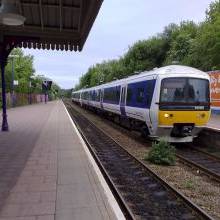 Rail passengers on some of the UK's busiest commuter routes are to be hit with a "double whammy" of fare rises, it was revealed today.
Those travelling on services run by the Southeastern train company will have to pay extra to use the new 140mph "Javelin" trains in a new timetable that takes effect from 13 December.
Then, in January, Southeastern season ticket holders will face 1.6% fare rises under a special price formula (see the Cheap Train Fares guide).
This formula allows Southeastern to raise regulated fares by 3% above the retail price index (RPI) inflation rate to pay for the higher investment in the area.
This is despite the promise from the Government that typical season ticket prices would fall at the start of 2010 (see the Rail fares to drop MSE News story).
Also, while some passengers will be getting much-improved services from 13 December, others are seeing trains cut and some services taking longer.
Southeastern managing director Charles Horton says: "The majority of passengers will see an improvement in services, but as with all timetables, some compromises have had to be made and not everyone will be satisfied.
"However once we've introduced the timetable we will monitor services closely and work with the Department for Transport (DfT) to make any adjustments which are necessary."
The introduction of the Japanese-built Javelin trains, which have been running on a trial basis since June, will mean a big reduction in journey times, with trains from Ashford in Kent to St Pancras station in London taking just 37 minutes instead of well over an hour.
The London-Dover Javelin trains will take just over an hour compared with just under two hours at present.
Fares for those using the Javelin trains are higher than for existing services, with the one-way London-Ashford Javelin fare, for example, costing an extra £4.40.
But those passengers using "normal" London-Ashford services will find the journey takes five minutes longer under the new timetable.
The annual rises on main line rail services are limited to RPI plus 1%, with the RPI figure being based on the inflation rate in July.
This year's rate was minus 1.4% which means that nearly all regulated fares will actually go down in January 2010.
The higher Southeastern rate of RPI plus 3% was fixed in 2005 because of the extra investment in the region which included looking forward to the introduction of the new high-speed services in 2009.
Further reading/Key links
Cut costs: Cheap Train Fares