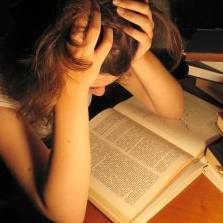 A mammoth 175,000 students are still waiting to receive loans and grants even though their courses have already started, an investigation revealed today.
Of the record 1,091,653 applications for finance made by October 4, 916,295 (84%) have been processed, the Student Loans Company (SLC) said in response to a Freedom of Information (FOI) request by the BBC.
That leaves 175,358 applications outstanding, a week after most courses started (see the Student Loans 2009/10 guide).
First year students have been worst affected with just 351,773 (72%) of the 487,179 applications dealt with, leaving 135,406 applications outstanding (see the Student MoneySaving guide).
The SLC blamed late applications on technical problems.
It also said the number of outstanding applications included those which had been cancelled, those started online but which had not been submitted for processing, or where more information was needed.
The organisation also said it was waiting to confirm the attendance of tens of thousands of students at university before releasing payments.
The SLC told the BBC this time last year 86% of all applications, and 78% of first time applications, had been approved.
It says: "The variance between the applications sent in and those processed is due to a combination of factors including late applications, of which we are still receiving thousands every day."
There have been numerous complaints about delays in processing applications, with most stating they can't get through to advisers.
The SLC has said some students who applied to be means-tested will receive "basic funding" of tuition fees and basic grants and loans, as they start their course.
The balance, if they qualify, will follow by late October.
Further reading/Key links
Student loans MoneySaving guide: Student Loans 2009/10
Student finance guide: Student MoneySaving
Student loans tool: www.studentloanscalculator.co.uk
Student loan help: Should I pay off my student loan?