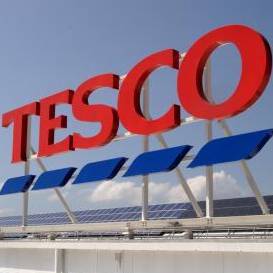 Tesco has permanently banned shoppers from using vouchers for the wrong item.
The supermarket giant has overhauled its policy so coupons can only be used to cut the price of the product they are intended for.
This applies in all its stores and came into effect last Friday afternoon (see the latest Supermarket Coupons).
Previously, you were sometimes able to use a money-off coupon for any item, even though it may have been issued for a particular product.
It was reported last week that Pedigree Chum issued web coupons offering £6.89 off its dog food range, but Tesco was accepting them for money off any product.
The new rule means Tesco is ensuring both it and shoppers stick to an offer's intended terms and conditions.
A Tesco spokesman says: "As of last Friday, when using a voucher, whether issued by Tesco or a supplier, you have to buy the product the voucher is intended for. This applies in all Tesco stores."
The spokesman adds this is a policy the supermarket has been considering implementing "for a long time".
MoneySavingExpert.com's view
Many budget-conscious consumers have used vouchers intended for items they've not then bought for the last few years.

Acceptance policies have varied, not just by supermarket chain, but by store. Tesco's move is one of the first blanket policies.
It is likely to reflect the increasing availability of online coupons through a variety of sites (including this site's Supermarket Coupons deals list) and growing consumer awareness that they can sometimes be used on any item.
The Institute of Sales Promotion (ISP), which represents supermarket product manufacturers, has been heaping pressure on stores to only accept coupons for the product they are intended for.
It has labelled some shoppers who use coupons for the wrong item as shoplifters, including specific users of the MSE forums (see the Voucher users branded thieves MSE News story).
However, its chief issue has been with the supermarkets for accepting vouchers for the wrong item, and then passing on the cost to the manufacturer that offered a discount off its product in the first place.

Some supermarket coupons used this way get you up to £10 a week off your shopping but there is nothing illegal about this providing you're upfront about it.

Never use them on self-service checkouts, and never hide the fact you're not buying the item – it is up to the supermarket to decide whether to accept vouchers or not (see Martin Lewis on GMTV discussing this).
If shops accept vouchers that's between you and them, the ethical issue is one for each individual to consider.
Further reading/Key links