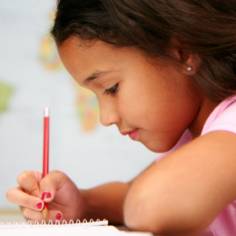 Parents will have to wait until next month's pre-Budget Report before discovering whether the Government intends to push through plans to scrap tax breaks on childcare vouchers.
Various newspaper reports over recent days have strongly hinted Westminster could be set for a dramatic u-turn by maintaining the benefits which can add up to £2,400 annual savings for some families (see the Childcare Vouchers guide).
Prime minister Gordon Brown revealed plans to axe the tax relief to pay for more free childcare places for two-year-olds during September's Labour Party conference.
But pressure is now building on Westminster to reverse those proposals. Labour MPs have launched a rebellion, while tens of thousands of parents have protested online via a Number 10 petition.
Children's secretary Ed Balls has told Sky News the Government will listen to those concerns.
He adds: "The announcements on the future of tax and tax relief are, rightly, for the pre-Budget Report and the Budget, so I think we should wait for those announcements."
A spokeswoman for his department today clarified those comments, saying an announcement is expected in the pre-Budget Report on 9 December.
Childcare vouchers are employer-provided coupons you can use to pay for childcare. The value of your vouchers is deducted from your official salary so no tax or National Insurance is taken from that sum, which creates the saving.
As the plans currently stand, tax breaks will end in April 2015. To continue getting those benefits until then, you must start collecting vouchers by April 2011, or you'll be ineligible.
Further reading/Key links
Cut childcare costs: Childcare Vouchers
Benefits check-up: Benefits Check-up