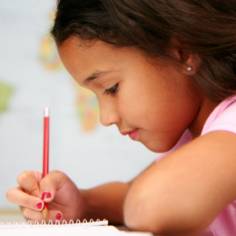 Nearly six out of 10 parents claim they will have to reconsider working if the Government scraps tax relief on childcare vouchers.
Around 57% of parents say they would not be able to afford their existing childcare arrangements if they did not receive the tax break on the vouchers, according to research by a voucher provider (see the Childcare Vouchers guide).
The vouchers currently enable working parents to make significant savings on the cost of their childcare, as they can opt to receive £243 of their pay each month in vouchers before income tax and National Insurance is deducted.
The tax break is equivalent to a 31% saving on the first £243 spent on childcare costs each month for basic rate taxpayers, or 51% for higher rate ones.
But Prime Minister Gordon Brown has announced plans to end tax relief on the vouchers.
He said no new entrants would be accepted to the scheme after 2011, while the tax relief would end for all people still receiving the vouchers from 2015.
The money saved through ending the scheme will instead be used to provide 40% of two-year-olds with 10 hours of free childcare a week on a means-tested basis.
Nearly 75,000 people have added their names to a petition on the Downing Street website urging the Government not to end tax relief on the vouchers, making it the largest petition on the site.
The proposals have also sparked a revolt among senior Labour MPs, including nine former cabinet ministers, who have warned the move could jeopardise efforts to tackle the recession and cost the party crucial votes.
Around 88 MPs, half of whom are Labour MPs, have also backed a Commons motion warning the move would worsen the gender pay gap, reduce opportunities and incentives for two parents to work, impair the quality and affordability of childcare and remove a key source of income for nurseries and childminders.
Simon Moore, managing director of Computershare Voucher Services, which conducted the research, says: "Parents believe that having this benefit removed could prevent them from being able to work.
"Tens of thousands of people across the country have now called on the Prime Minister to rethink his decision.
"Vouchers are a valued and a successful initiative that help parents, particularly mothers, to get back to work."
Further reading/Key links
Cut childcare costs: Childcare Vouchers
Benefits check-up: Benefits Check-up