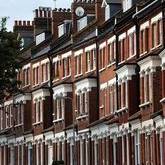 Nationwide says it is inevitable house prices will fall next year.
It predicts rising unemployment means the upturn in typical values this year will soon end (see the Free House Price Valuation guide).
The building society, while also reporting huge falls in profits for the six months to 30 September, has forecast a difficult year ahead with interest rates set to stay at record lows until "at least" the final three months of next year.
Nationwide chief executive Graham Beale says: "Economic recovery is forecast to be slow and we expect interest rates to remain at their current level until at least the fourth quarter of 2010.
"We are also cautious on future prospects for the housing market. The growth in house prices over recent months appears to be driven by lack of supply, and growth in unemployment throughout 2010 will inevitably exert downward pressure on house prices."
The UK's biggest building society's underlying pre-tax profits slid to £117 million in the six months to 30 September, 63% below last year's £322 million.
Beale says Nationwide's performance was squeezed by low interest rates and the "dramatic fall" in commercial property valuations.
He adds that unemployment, which has lagged behind the economic downturn, could rise significantly next year, potentially pushing up mortgage arrears.
Further reading/Key links
Valuation loophole: Free house price valuation
Cut homeloan debt: Cheap Mortgage Finding
Latest house prices: Nationwide, Land Registry, Halifax