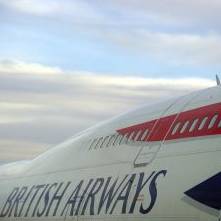 The High Court today ruled the proposed British Airways (BA) cabin crew strike cannot go ahead.
This means the planned walkout, between December 22 to January 2, will not happen.
A strike would have meant thousands of cancelled flights, leaving over a million travellers' Christmas plans in tatters.
BA went to court to question the legality of the strike ballot. It argued many union members who voted had already left the airline or were planning to leave the firm.
Unions are expected to hold a fresh ballot over possible strike action.
However, a walkout cannot now take place over the holiday period. The earliest it can happen is in mid-to-late January, according to BA.
Additionally, the airline will not refund passengers who have cancelled non-refundable BA flights and booked an alternative with another airline.
Speaking on Sky News, Simon Calder, the Independent's travel editor, said: "BA said for people who had booked another flight with another airline in the meantime, they would not be allowing refunds."
Further reading / Key links
Make them play fair: Consumer Rights
Fly for less: Cheap Flights
Beat airline tricks: Budget Airline Fee-Fighting