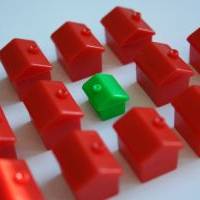 Many homeowners struggling to pay mortgage interest will continue to get government support for the next six months, it was announced today.
It was also revealed the level of interest paid out, set by the Government, will remain at 6.08% until 30 June 2010.
This is significantly higher than many banks' standard mortgages rates - a boon for hard up borrowers. Those whose mortgages charge substantially lower rates could find enough coming in to cover a chunk of their actual repayments too.
How does it work?
The Support for Mortgage Interest (SMI) scheme was extended in January 2009, for around a further year, to allow homeowners with mortgages to claim the benefit on the first £200,000 of their mortgage (read the full Mortgage Arrears guide).
The person responsible for paying the mortgage must be claiming one of the following benefits, to be eligible:
Income Support
Income Based Job Seekers Allowance
Employment & Support Allowance or Pension Credit
After 13 weeks of claiming the initial benefit, if unable to make full payment of their mortgage interest, the Government will step in to make up the shortfall.
SMI can be claimed for up to two years. You can't claim if you've got over £16,000 in savings, and the property claimed for must be your only home.
See the Pre-Budget Report round-up MSE News story for more info...
Other Mortgage help

Government help: Mortgage Arrears
Cutting the cost: Free Printed/PDF Remortgage Guide