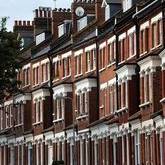 House prices rose for the seventh month in a row during November but there are further signs that the pace of the recovery is beginning to ease, figures show today.
The cost of a home increased by 0.5% during the month, pushing average property prices up to £162,764, a level last seen in August 2008, according to Nationwide (see the Free House Price Valuation guide).
Martin Gahbauer, Nationwide's chief economist, says: "The monthly rate of house price inflation was unchanged in November at a seasonally adjusted 0.5%, leaving the average price of a typical property 2.7% higher than a year earlier."
But there are signs the recent pace of the recovery may be moderating, with the 0.5% rise recorded for both October and November, the smallest since prices stopped falling in April.
The three month on three month growth rate, generally considered a smoother indicator of the underlying trend, also fell in November to 2.8%, down from 3.5% in October and 3.8% in September.
Today's figures come the day after the Bank of England reported the number of loans approved for house purchase had increased for the 11th consecutive month in October, rising to 57,345, their highest level since March 2008.
The housing market has recovered quicker than expected during 2009 as a shortage of properties on the market has pushed up prices.
'2010 falls'
However, many economists are predicting a return to price falls during 2010 as more homes are put up for sale.
Nationwide says the housing market remained "crucially dependent" on labour market conditions.
It added that while unemployment had increased noticeably, the rise had not been as rapid or as pronounced as previously feared.
Gahbauer adds: "Despite continued uncertainties about the future, the better than expected performance of the labour market has probably contributed to the surprise rebound in house prices this year.
"Together with the fact that mortgage rates have fallen sharply as a result of base rate cuts, this has meant that far fewer borrowers have fallen into arrears than would normally be the case in such a deep recession.
"As such, the downward pressure on house prices from distressed sales has so far been significantly lower than expected."
Howard Archer, chief UK and European economist at IHS Global Insight, says: "While the Nationwide data indicates house prices are still on an upward track from their February low, the reduced month-on-month increases in both November and October suggests the rally is beginning to get heavy legged.
"This fuels our suspicion house prices are likely to suffer a modest relapse in 2010."
Further reading/Key links
Valuation loophole: Free house price valuation
Cut homeloan debt: Cheap Mortgage Finding
Latest house prices: Nationwide, Land Registry, Halifax