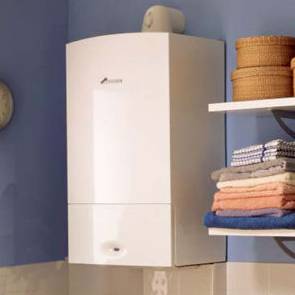 The Chancellor plans to introduce a boiler scrappage scheme, similar to the car scrappage scheme, to help 125,000 households replace old appliances.
The scheme is due to be launched in early 2010 and will give households with a G-rated (the lowest efficiency level) boiler £400 towards the cost of a new boiler or renewable heat unit.
A new boiler could cost anything from £600 to £3,000, depending on the model.
Consumers can find what rating their current boiler is on, via the Boiler Efficient Database (click 'View the Boiler Efficiency Database' followed by the 'All boilers' and 'Refine Search' buttons to search for an individual model).
The 'Greener Boiler Incentive' will cost the government £50million in 2010/11.
It is being provided alongside by an additional £150million for the Warm Front Scheme which gives up to £3,500 for insulation and heating to homeowners or those who rent from a private landlord and receive certain benefits.
See the Pre-Budget Report round-up MSE News story for more info...
Further reading/Key links
Slash energy costs: Cheap Gas & Electricity
Your rights: Fight Energy Direct Debits
Capped tariff help: Is your Cap/Fix ending soon?