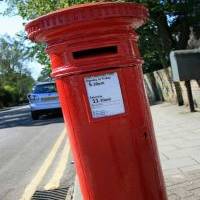 The price of first and second class stamps is to rise by 2p to 41p and 32p from April, respectively, the Royal Mail announced today.
The price of mail sent by small businesses will not change, remaining at 36p and 25p for standard letters.
The Royal Mail said the changes, which will come into effect on 6 April, are in line with the pricing regime set by the regulator, Postcomm.
It adds that they reflect the continuing financial losses made by the company (£250 million in 2008-09).
Meanwhile, high street retailer Superdrug is offering 5% off First Class stamps until 24 December.
Further reading/Key Link
Cut costs: Shopping/restaurant deals