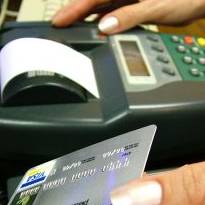 A store card claiming to offer a 0% annual percentage rate (APR) charges the equivalent of over 130% interest on some typical borrowing.
Marketing for the E-Platinum Plus card comes with the following slogan: "Receive all of the privileges of platinum with the E-Platinum Plus Card! 0% APR Fixed Forever!"
There is no interest charged, but the card – which can only be used to buy from the online department store, the E-Credit Shopping Club – also comes with a £79.95 joining fee for many and a £4.95 monthly maintenance fee.
These fees are only mentioned in the small print.
In the first year, assuming a constant £100 balance, that's the equivalent of a 139% annual interest rate. On £500, it's 28% and on £1,000, it's 14%.
The Office of Fair Trading says firms normally have to include fees in their stated APR unless they are "incurred as a result of a failure by the debtor to do or refrain from doing something required, such as default charges".
Dan Plant, MoneySavingExpert.com money analyst, says: "If a card markets itself at 0%, most would expect to pay nothing on the debt, yet bizarrely borrowers could pay multiple fees, so beware!"
In some cases, the card will be cheaper than borrowing on a conventional credit card (see the 0% Credit Cards guide).
Assuming a constant £1,000 balance, you'll pay £200 interest on a typical 20% APR plastic compared to £139.35 on the E-Platinum Plus.
MoneySavingExpert.com tried to contact the company on three occasions for a right of reply, twice by phone and once in writing, but was not given access to a senior member of staff nor given an official statement.
A customer service agent emailed saying: "Our 0% interest policy makes buying over time easy and affordable. We are continuously working to provide the best possible value for our membership."
Further reading/Key Links
How to get help: Debt problems
Cheap cards: Best balance transfers, 0% Credit Cards