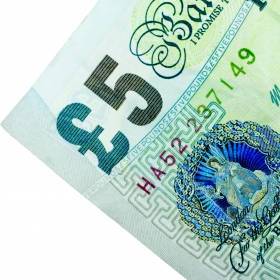 The credit card industry wants to revolutionise the way lenders allocate payments to help stop the build-up of debt.
It wants card firms to allocate payments made above the minimum payment to clear the most expensive debt first.
Lenders current make hundreds extra a year by allocating repayments to clearing cheap credit card debts (eg, balance transfers) ahead of expensive ones (eg. withdrawing cash), trapping costlier debt.
The UK Payments Administration made its suggestion in its response to the Government's consultation on its 'Review of the Regulation of Credit and Store Cards', which closes today.
MoneySavingExpert's view is that payments should be proportionate to the size of the debt to help protect balance transfer deals. It is feared card firms may pull interest-free offers to move cash, which many rely on, if tougher options are proposed.
However, consumers must receive bold warnings about how repayments are allocated and the subsequent dangers.
See a summary of our response or the full submission.
Nationwide and Saga are the only major card firms to allocate payments to your most expensive debt first.
UK payments is also proposing the following the following measures:
A ban on unsolicited credit limit increases for borrowers facing difficulties. Any other customer can opt out of increases within 30 days.
Card companies should contact customers who repeatedly only make the minimum repayment on their card to highlight the vast cost.
The industry will produce a consumer leaflet to explain why it hikes many borrowers' interest rates.
Once all submissions from the industry, consumer groups and the public are received by close of play today, the Government will consider what action to take.
If tough measures are required, they may not be implemented until next year.
Further reading/Key Links
Full info: MSE submission
Avoid credit card trap: Danger! Minimum repayments
Cut credit card debt: Best balance transfers
Say no to interest rate rises: Reject credit card hikes