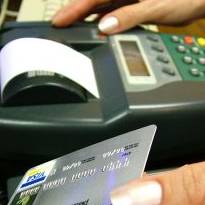 You've only a few days to have your say on government plans to help reduce the £54 billion of credit card debt we owe as a nation.
Whitehall announced a set of wide ranging proposals as part of a consultation paper last October but it wants as many views as possible to help it formulate policy.
The deadline for replies is next Tuesday. MoneySavingExpert.com will publish its response next week.
The proposals could mean increased minimum monthly repayments, outlawing automatic limit increases on credit and store cards, and changes to the way payments are applied (full details in the Government to cut up card rulebook MSE News story).
The Government has set out various potential remedies for the key areas it wants change.
If some of the more lenient measures are followed, they may not require legislation, and could be enacted early this year.
If there isn't agreement between the industry and the Government, and law is required to implement the tougher measures, we may have to wait until 2011 for change.
Tell the Government what you think via the Department for Business website.
Further reading/Key Links
How to get help: Debt problems
Cut credit card debt: Best balance transfers
Have your say: Bis