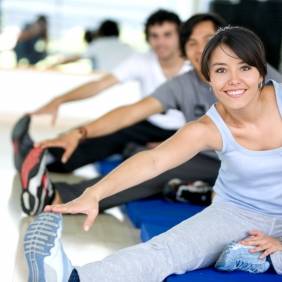 Thousands of fitness fanatics who signed up to a free gym offer by buying medical insurance can no longer work out at their club for nothing.
PruHealth, which runs the scheme, has hammered the final nail in the free gym coffin this month (see the Cheap Gyms guide).
From 1 January this year, anyone who buys a health insurance policy from the company will only get a 25% discount off standard gym membership costs, a far cry from the 'pay nothing' days.
The same applies to existing customers when their gym membership is up for renewal.
Yet you can often save similar sums by haggling or joining via a work-place scheme.
Already this year, one MoneySaver has reported Virgin Active gym membership rose from £15 a month to £67.50 as a result.
Benefits diminished
The web address www.whypayforthegym.com still takes you to PruHealth even though those signing up now have to pay.
When the scheme launched in 2006, you got free posh gym membership at Holmes Place (now Virgin Active) or Canons (now Nuffield Health) for six months by taking out private medical insurance.
A year later, you could get free membership to Canons or LA Fitness and deeply discounted Virgin Active membership if you attended regularly.
But since then, the benefits have been gradually watered down, which is why the offer has not appeared on this site for a while.
Cheap gym deals
Jenny Keefe, MoneySavingExpert.com consumer products analyst, says: "We first wrote about the deal in 2006, and since then, thousands of MoneySavers have been pumping iron at posh gyms for as little as £20 a month.

"Now it's curtains for most existing members. If you only joined PruHealth for the gym membership, consider whether it's worth it anymore.

"You can still get rock-hard abs on the cheap after you leave PruHealth. There are gym promos galore right now (see the Cheap Gyms guide)."
Insurance warning
Beware that some people who cancel a medical insurance policy may have to pay more for new cover, especially if you have developed a medical condition between taking out cover and cancelling.
Kevin Carr, chief executive of the protection industry's Protection Review body, says: "Policyholders should take care to check and compare policy details before cancelling, especially if their health has changed."
A PruHealth spokeswoman says: "The move to the flat rate gym discount is designed to better meet the wider needs of our customer base. The gym-goer community only represents a small minority of our customer base.
"Our customers want lower health premiums, quality of cover and choice, rather than simply cheap gym deals."
Further reading/Key links
Work-out for less: Cheap Gyms
Save on Insurance: Private Medical Insurance