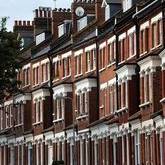 House prices are up almost 10% since they bottomed out last April, figures show today.
Mortgage lender Halifax reveals they are now 9.4% or £14,552 higher. It also reports a 1% rise in property values last month, leaving the average home costing £169,042.
The increase helped push annual house price growth into positive territory for the first time since March 2008 (see the Free House Price Valuation guide).
Prices were 1.1% higher than they were a year ago, based on the Halifax measure of comparing average prices during the three months to the end of December with the same period a year earlier.
But if prices in December are compared with those in the same month of 2008, the cost of the average home has risen by 5.6% during the past year.
Using that same comparison, Nationwide last week reported a similar 5.9% rise (see Nationwide 2009 house prices MSE News story).
Rising demand
Martin Ellis, Halifax housing economist, says: "The significant cut in interest rates following the worldwide financial upheaval in the autumn of 2008 has markedly reduced the burden of servicing a mortgage for many households.
"This has helped stimulate housing demand, albeit from a low base.
"The recent improvement in the labour market, highlighted by increased numbers of people in employment in both September and October, has also supported housing demand."
'Prices to be flat'
But he added that the prospects for the market during 2010 would depend on how the economy performed and whether there was a significant increase in the number of homes for sale.
Overall, he said the group expected house prices to remain flat during the coming 12 months.
Howard Archer, chief UK and European economist at IHS Global Insight, said: "We remain sceptical that the house price rally seen since early 2009 can be sustained much longer.
"Consequently, while house prices may well rise further at the start of 2010, we suspect that they they will be prone to modest relapses during the year."
Further reading/Key links
Valuation loophole: Free house price valuation
Cut homeloan debt: Cheap Mortgage Finding
Latest house prices: Nationwide, Land Registry, Halifax