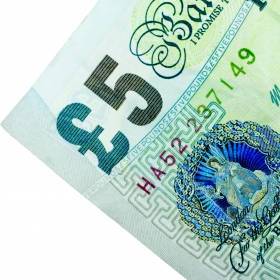 The UK just about crawled out of recession in the final three months of 2009, official figures show today.
The marginal 0.1% growth between October and December ended a record six straight quarters of decline but fell far short of the 0.4% advance expected (see the Recession-proof your finances guide).
The Office for National Statistics (ONS) figure is only a first estimate and may be revised higher but the result was greeted with disappointment by economists.
IHS Global Insight economist Howard Archer says: "While the UK may be officially out of recession, it is far from out of the economic woods.
"Economic and financial conditions are still very challenging and the UK faces a tough job to build a decent recovery."
Overall, the economy slumped 4.8% last year, the biggest annual contraction since records began in 1949. And it has lost 6% since the recession began in 2008.
The UK's powerhouse services sector, which accounts for more than two-thirds of the economy, only managed 0.1% growth in the fourth quarter, the ONS adds.
ING Bank economist James Knightley says: "This is a woefully soft emergence from recession."
Martin Lewis, MoneySavingExpert.com creator, adds: "We must remember exactly what this means. It ONLY means things have stopped getting worse, not that things are going back to how they were.

"Let me use a simple analogy.For years, our economy was speeding along the motorway getting faster and faster 55mph, 60, 65, then 70. Then, the recession put the brakes on and we rapidly slowed down back to 50.
"Today's news means we have STOPPED BRAKING, and maybe even moved back to 51 mph, yet by no means are we travelling at the speed we were. That will take years."
Further reading/Key links
Protect yourself: Recession-proof your finances