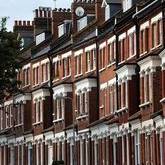 The number of people who lost their homes soared to a 14-year high during 2009, figures showed today.
Around 46,000 people had their property repossessed during the year, the highest level since 1995, and 15% more than in 2008, according to the Council of Mortgage Lenders (see the Mortgage Arrears and Redundancy guides).
But the figure was well down on the group's original forecast that 75,000 people would lose their homes during the year, although this was revised to 48,000 when the predicted flood of repossessions failed to materialise.
There was a slowdown in the number of homes taken by lenders during the final three months of the year, with 10,200 properties repossessed, 13% fewer than during the previous three months.
A further 188,300 homeowners had fallen behind with their mortgage by the end of 2009 and were in arrears of at least 2.5% of their outstanding debt.
This was 3% lower than during the third quarter and down on the CML's forecast of 195,000.
A combination of low interest rates, increased lender forbearance and the introduction of Government schemes to help people who are struggling to keep up with their mortgage helped to keep repossession figures far lower than forecast, says the CML.
'Not out of the woods'
But the CML warns 2010 is likely to be a challenging year for many homeowners.
It has previously predicted 53,000 homes will be repossessed this year, with a further 205,000 ending 2010 in arrears.
But it says these forecasts may now be "a little pessimistic" due to unemployment not rising by as much as expected, and low interest rates..
CML director general Michael Coogan says: "The fact mortgage arrears and possessions did not rise as much as we feared in 2009 is testament to the effect of low interest rates, and a great deal of concerted effort by lenders, Government and the advice sector to help borrowers to address financial difficulties when they occur.
"We are not out of the woods yet as 2010 will still be a challenging year, and some households will inevitably find their finances being squeezed when interest rates eventually rise."
Further reading/Key links
Prevent repossession: Debt Help, Mortgage Arrears Help
Cut mortgage costs : Cheap Mortgage Finding