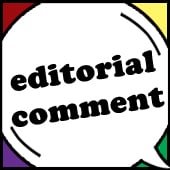 UK loans have hit their highest rates for nine years, yet with differences in tiers so wide, oddly, it may be cheaper to borrow more money than you need, so check.
With rates as high as 18.7% for small amounts, borrowing a little bit more may move you into a substantially cheaper band (see the Cheap Loans guide for detailed best buys).

The table below highlights the cheapest rates available for each tier:
| | |
| --- | --- |
| Loan amount | Cheapest standard interest rate |
| Under £2,000 | 18.7% APR |
| £2,000 - £4,999 | 13.9% APR |
| £5,000 - £7,500 | 8.9% APR |
Borrowing more can mean paying less overall
While it's not unusual that when you borrow more you pay a lower interest rate, it rarely means you pay less overall once you've paid the loan amount back. Yet currently exactly that is happening.
Borrowing £2,000 costs less than £1,900 over three years

Because of the interest rate, you will pay LESS overall if you borrow £2,000. For example, the monthly repayment on £1,900 at 18.7% is £69, a total repayment of £2,484. Whereas £2,000 at 13.9% is £68 a month, £2,448 overall, a £36 saving, and you've got an extra £100.



Borrowing £5,000 costs the same as £4,460 over five years

For example, £4,460 at 13.9% means you repay £6,212, exactly the same as borrowing £5,000 at 8.9%. But you've then got over £500 more in the bank.
How to check
It's important to be careful, don't think just because a loan has a low interest rate that it's cheaper. Usually, borrow more and it costs you more even at a lower rate.

What's happening here is an unusual anomaly due to the huge difference in rates between different bands. To work out if you could gain by borrowing more, you need to find out the TOTAL repayment of the loan over the term.
Even if it's cheaper is it sensible to borrow more?

While normal borrowing logic says the less you borrow the better, if you're at the edge of the boundaries, the sensible solution is borrow a bit more, but don't spend it. Put it in the bank and use it towards your first repayments.
An alternative option for those who are careful is to use special credit cards which can be turned into loans, where the interest rate can be as low as 5.6% APR for smaller borrowing (see Credit Card Loans guide for full info).
Further reading/Key Links
Borrow for less: Cheap Loans
Slash the price of loans: Cut Existing Loan Costs
Manipulate plastic to get cheap borrowing: Credit Card Loans