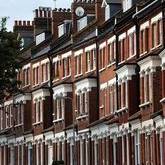 Mortgage rates for borrowers with smaller deposits are falling in yet more signs of an easing in lender restrictions.
Brokers are reporting good news for first time buyers and exiting homeowners with a deposit or equity of less than 25% of the property value.
The rate falls could see costs drop by £1,400 a year on a typical mortgage (see the Cheap Mortgage Finding guide).
However, the best deals are still generally available to those with at least a 25% deposit, while you normally need at least a 10% down payment to even get a mortgage.
Rate drops
Figures provided by broker London & Country (L&C) show the cost of the best deals has dropped from a month ago for those borrowing either 80%, 85% or 90% of their property's value, known as the loan-to-value (LTV).
L&C says rates on lower LTV deals had already started falling towards the end of last year (see the Mortgage rate dive MSE News story), but the drop in higher LTV offers has only happened over the past few weeks.
For example, the top current two-year fix at 80% LTV, according to L&C, is from Market Harborough Building Society at 3.6% with a £1,094 fee. The top deal a month ago was at 4.85% with a £199 fee from Coventry BS.
However, to get a loan with a high LTV you'll need a squeaky clean credit history.
The table below highlights how rates have fallen:
High LTV rate drops

LTV
Loan type
Top deal today (i)
Top deal, 18 Jan (i)
2-yr saving on £150,000 loan (ii)
80%
2-year fix
3.6% (+£1,094 fee)
4.85% (+ £199 fee)
£1,625
85%
2-year discount
2.95% (+£195 fee)
3.99 (+£999 fee)
£2,820
90%
Lifetime tracker
4.99% (no fee)
5.19% (+£999 fee)
£1,431

Source: L&C. (i) assumes unchanged rate. (ii) compares today's rate with last month on a repayment mortgage, assumes fee paid upfront.
David Hollingworth, from L&C, says: "While rates were falling at the lower LTV end, it's taken a little more time for them to drop in the high LTV range.
"Our overriding advice is still to get the biggest deposit you can as that will help with the choice of lender, the rate and the credit criteria."
L&C says the top two-year fix at 75% LTV is at 3.25% with a £998 fee from Melton Mowbray BS. This would save you £750 over two years compared to the 80% LTV Market Harborough deal on a £150,000 repayment mortgage.
Figures from data provider Moneyfacts show there has been a 38% increase in the number of mortgages available to buyers with only a 10% deposit since the beginning of the year.
Deals for those with a 20% and 15% deposit have soared by 58% and 28%, respectively.
When choosing a mortgage, unless you're financially savvy, it's usually best to consult a whole of market mortgage broker as home loans are complex.
Further reading/Key Links
Mortgage cost-cutting guides: The Remortgage guide, Mortgage haggling, Cheap mortgage finding, Ditch my fix?