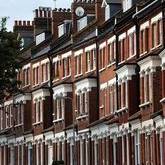 The cost of fixed-rate mortgages continued to fall today with two more major lenders cutting the interest rates charged.
Nationwide and Abbey have become the latest groups to announce they are reducing rates (see the Cheap Mortgage Finding guide).
They followed other major lenders such as Cheltenham & Gloucester, First Direct, the Post Office and Yorkshire Building Society, which have already cut their rates this month.
The flurry of rate reductions has caused the average interest rate charged on a two-year fixed-rate deal to fall from 4.93% at the beginning of December to 4.86% now.
Nationwide announced the biggest range of cuts, reducing the interest charged on about a quarter of its mortgages by up to 0.29 of a percentage point, with the cost of tracker and fixed-rate deals falling.
The move leaves two-year fixed rate mortgages for people borrowing up to 70% of their home's value at 3.69%, while a two-year tracker for someone with a 30% deposit starts at 2.64%. Both deals come with fees of £995.
Meanwhile, Abbey cut its four-year fee-free fixed-rate mortgage for current account customers borrowing 75% of their home's value by 0.1 of a percentage point to 4.89%. It also launched new three-year and five-year fixed-rate deals.
A total of 13 lenders have reduced interest rates on their fixed rate mortgages so far this month, with Newcastle Building Society and the Post Office both cutting them by more than 1 percentage point.
Newcastle Building Society also reduced the minimum deposits it requires from 25% to 20%.
Ray Boulger, from broker John Charcol, says: "Over the past month we have seen a continuation of the impact of a modest increase in competition from mortgage lenders and this has been particularly evident in the two-year fixed-rate market.
"However, what is more important for the health of the property market than modest reductions in rates available for borrowers only requiring a relatively low loan to value (LTV) is the fact there has been a significant increase in the number of mortgages available up to 80%, 85% and even 90% LTV.
"Furthermore, the additional competition in this sector of the market has pushed some rates and some arrangement fees lower."
Further reading/Key Links
Mortgage cost-cutting guides: The Remortgage guide, Mortgage haggling, Cheap mortgage finding, Ditch my fix?