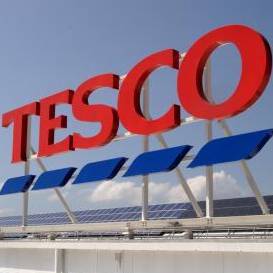 Tesco's double Clubcard points scheme will last at least until this summer, the supermarket giant has confirmed.
Under the plan, in place since August, you get two points for £1 spent, rather than the usual one point (see the Tesco Clubcard Boost MSE News story).
At the time of launch, Tesco did not confirm how long the double points would last for. And today, it is still not confirming an end date (see the Tesco Clubcard Boosting guide).
The supermarket is currently running an advertising campaign stating: "Double points extended until summer 2010." But it says this should not be interpreted to mean it will end in the summer.
A Tesco spokesman explains: "There is no specified end date as we have still not decided ourselves. The reason we are running the current adverts is that, from research, customers saw this as a temporary scheme so we want to assure them it will run for at least a few months longer."
The spokesman also confirmed the supermarket has no plans to change the way points can be exchanged for rewards.
At present, one point is worth 1p to spend in store. However, if you exchange vouchers for Tesco Rewards tokens you can quadruple their value to spend on breakdown cover, eating out, days out and more.
Under the old points system, a family that spends £5,000 a year at Tesco would receive 5,000 Clubcard points, worth £50 to spend in store or £200 in Rewards vouchers.
At present, the same family would earn 10,000 points for the same spend, worth £100 in store or £400 in vouchers.
Martin Lewis, MoneySavingExpert.com creator, says: "Tesco says it's launched this ad campaign as many saw the double points offer as temporary – yet Tesco has confirmed just that.
"The terms and conditions say the scheme can be pulled at any moment, and while I'm sure it will last for a few more months, unless Tesco tells us the deal's permanent, no one should see the extra points as more than a short-term marketing gimmick."
Further reading/Key links
Rewards tips: Tesco Clubcard Boosting, Loyalty Points Boosting